Engineering & Manufacturing
Test, Design, Create, Manufacture.
From new innovations to proven commercial products, Fiore leverages the right technology— at the right time—to provide the best solutions for our clients. For decades, our defense, aviation, and aerospace clients have relied on our full product suite of optical data links, data acquisition systems, digitizers, and radiation-hardened sensors for measuring transient and continuous electromagnetic effects. The combination of our advanced engineering and manufacturing capabilities have provided mechanical and electrical solutions for a wide variety of client requirements, including directed energy systems, high power microwaves, and pulsed power.

Design, Engineering, and Analysis
Fiore's extensive experience in Electrical, Mechanical, Nuclear, and Radio Frequency Engineering allows Fiore to deliver best-in-class design, engineering, and analysis services across a variety of applications.

R&D and Product Development
Fiore continues to build on its long history of high-tech R&D in directed energy and pulsed power, and leverage its decades of experience in instrumentation and product development.

Armed with decades of integrated technical and business experience, Fiore manages complex engineering efforts to consistently achieve technical, budgetary, and strategic success.

Fiore's engineers offer Testing and Evaluation services to assist customers with qualifying products to DO-160, MIL-STD 461, MIL-STD 464 with extensive experience in aircraft programs. Fiore also has two EMI/EMC test facilities located in Albuquerque, NM. These facilities include, a double shielded 29' L X 15' H X 12' W Semi-Anechoic chamber, and a 15'L X 10' H X 12'W double shielded room.

Fiore manufactures a line of instrumentation products to support a wide bandwidth of Electromagnetic Effects (EME) testing venues from Lightning, through Electromagnetic Pulse (EMP), and including High Power Microwave (HPM). Fiore has created new instrumentation designed specifically for making measurements using a variety of EME instrumentation (i.e., field sensors, current probes, B-Dot, D-Dot & I-Dot sensors) for use in extremely EM-harsh & EMP-Threat-Level environments.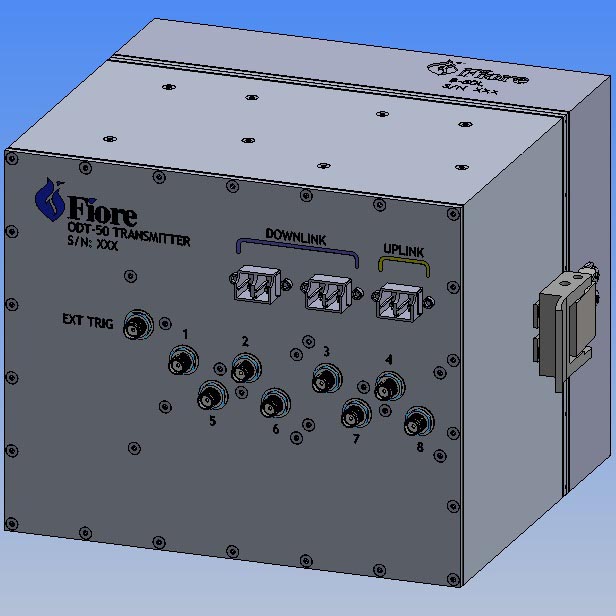 Design, Engineering, and Analysis
Fiore's electrical and mechanical engineers continue their legacy of engineering excellence through the design of a new, higher power RF Antenna Balun for a threat-level Electromagnetic Pulse (EMP) facility.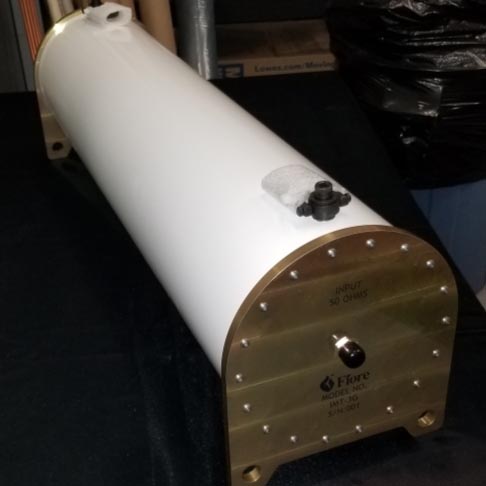 R&D and Product Development
Fiore's multi-disciplinary engineering and manufacturing staff has undertaken the development of the next generation of optical data transmitters for Electromagnetic Pulse (EMP) and High Power Microwave (HPM) applications.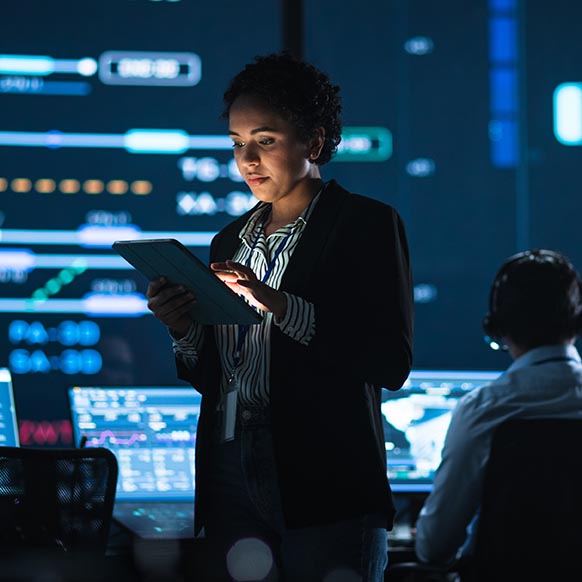 Fiore's senior engineers currently oversee projects in support of the implementation of Department of Defense electromagnetic test programs.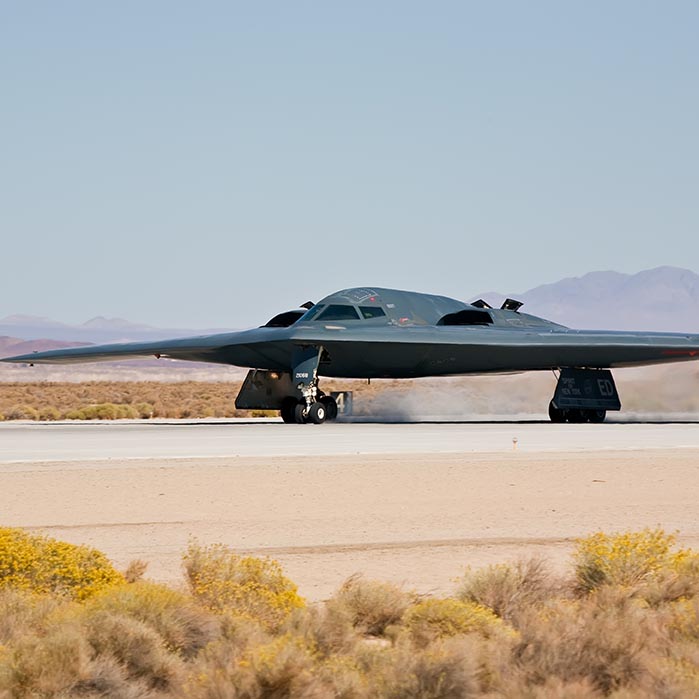 Fiore personnel have extensive experience leading, planning, executing, and reporting on large scale EMI/EMC design and test programs for assets including the F-16, C-17, C-130, F-117, Eclipse 500, Boeing 757, KC-135, and B2.
Optical Receivers
ODR-22 Optical Receiver Chassis:
Rackmount ODR-22F/G (1-8 channel)
Desktop ODR-22H (1-4 channel with integral, 2-station battery charger)
Rackmount ODR-22J (1 or 2 channel)
ODR-22M Optical Receiver Module
Optical Transmitters
ODT-22 Optical Transmitter, 8-input
Batteries
B-22 Battery Pack, 7.4 Volt, EMP Hardened
Battery Chargers
BC-22S Desktop, Single-Station
BC-22D Battery Charger, Desktop, Four-Station;
BC-22R Battery Charger, Rackmount, Eight-Station
Optical Fibers
FS-2200A Optical Fiber System, Duplex, 10 m
FS-2200B Optical Fiber System, Duplex, 30 m
FS-2200C Optical Fiber System, Duplex, 50 m
FS-2200D Optical Fiber System, Duplex, 100 m, with Two-segment Spool
FS-2200E Optical Fiber System, Duplex, 200 m, with Two-segment Spool
FS-2200F Optical Fiber System, Duplex, 300 m, with Two-segment Spool
FS-2200G Optical Fiber System, Duplex, 500 m, with Two-segment Spool
FS-2200H Optical Fiber System, Duplex, 400 m, with Two-segment Spool
FS-2200X-YB Optical Fiber System, Multi-Fiber Bundled pairs, Custom Configurations
FS-2200D-6B Optical Fiber System, Multi-Fiber Bundled pairs (6 Pair), 100 m
FS-2200C-12B Optical Fiber System, Multi-Fiber Bundled pairs (12 Pair), 50 m
FS-2200PP Optical Patch Panel, 40-80 Channel